Wooden Canoe, Kayak and Small Boat Kits and Plans
Getting Started
So you want to build your first boat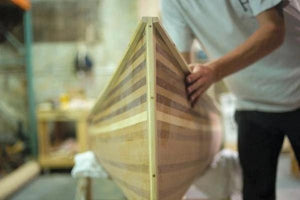 Choosing a Design
Good boats begin with good plans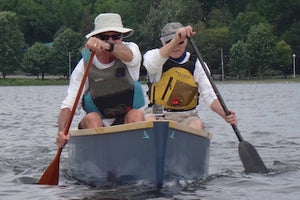 Dragonfly Tandem Dragon Boat
See our latest project
ABOUT BEAR MOUNTAIN BOATS
Joan Barrett and Ted Moores have been helping people build their own canoes, kayaks and small boats for 45 years. Lessons learned in the Bear Mountain workshop have been passed on to hobby builders through their how-to books, including the classic resource Canoecraft, as well as in classes and online forums.
From high quality cedar strips and building materials, to complete canoe kits and canoe plans, Bear Mountain Boats can provide you with everything necessary to build your own beautiful wooden craft using the woodstrip epoxy method.
Bear Mountain Boats also produces 30' Canadian sprint racing canoes, builds one-off custom boats including the electric fantail launch Sparks, and has restored historically significant watercraft. 
Read More
Read Our Latest Blog Posts